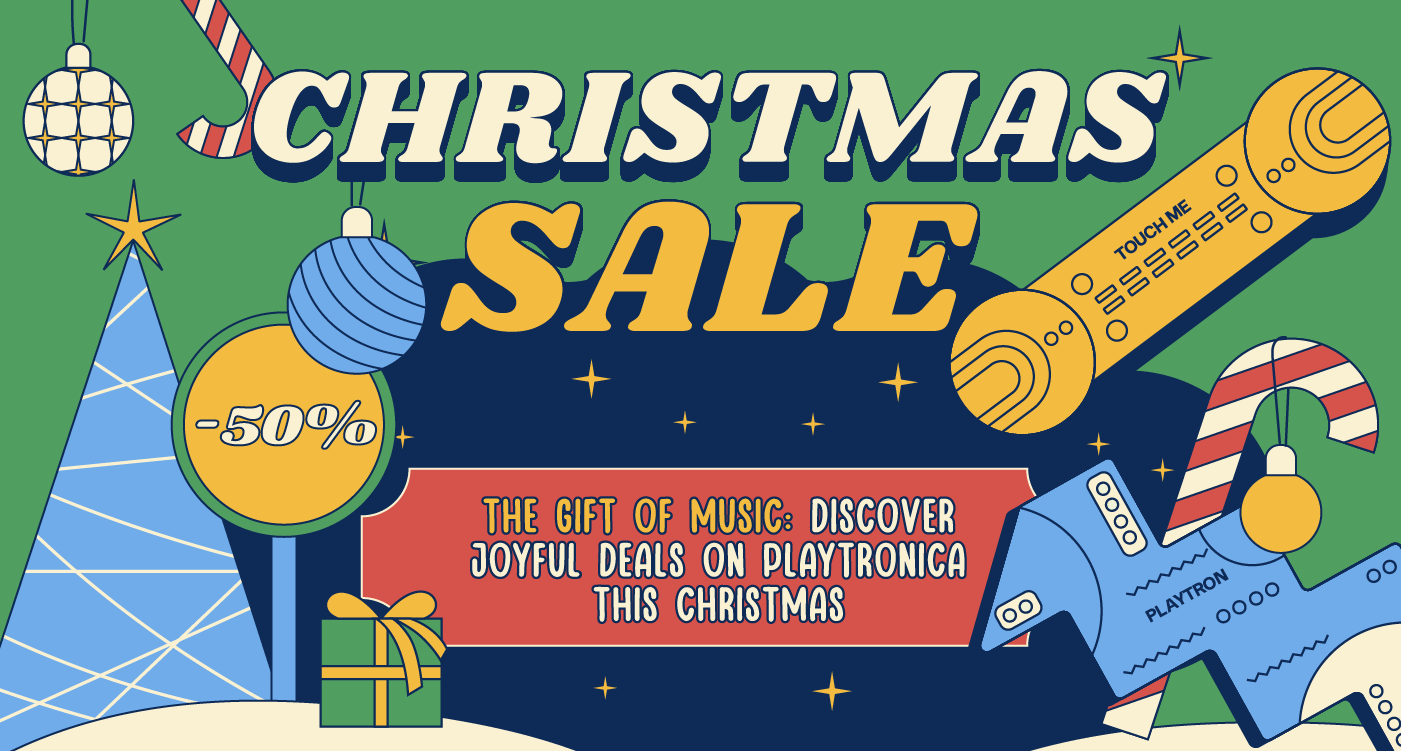 NEW GENERATION OF MUSICAL GADGETS
TOUCHME — BODY IS AN INSTRUMENT
Measures intensity of touch between people and turns it into sound. Simple and intuitive interface for exploring tactility.
Shop now
PLAYTRON — MUSIC ON 16 OBJECTS
Connect 16 objects, pick a sound for each, play music by yourself or with friends. The musical tool for invention and education.
Shop now
PLAY MUSIC ON OBJECTS WITH PLAYTRON
PLAY MUSIC ON SKIN WITH TOUCHME
TouchMe is designed for two objects or two people. When the intensity (area) of the touch changes, the pitch of the note changes. You can choose the key and frets to adjust to the composition.
Playtron is created to play on up to 16 objects; each has its note, which does not change depending on the touch. This way, you can make a musical keyboard from any conductive objects.
TouchMe device is more of a sensory music gadget where the pitch of the note changes depending on your touch's intensity, while Playtron is making a keyboard out of conductive objects.
Don't worry! Our devices are not as fragile as they look! They are long-lasting and can withstand pressure.
We chose bare PCB to preserve the functionality of the design and DIY aesthetics. They also make our devices more eco-friendly, and show that electronics are pretty straightforward.
Sure! The MIDI-controller works with every musical program, and the sound choice is not limited.
You need a PC, a tablet, a smartphone or a DAW-less synth. You also need a USB-adapter and a music app, such as GarageBand, for example.
Definitely not! The current impulse is so slight that it can't influence your health.
But we don't recommend people with pacemakers to use the devices (just in case).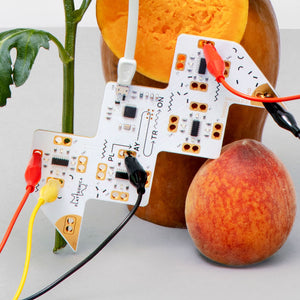 HELP CENTER
Do you have any questions?
You are likely to find an answer here. Get in touch, if you didn't!
Tutorials
FACEBOOK COMMUNITY
We inspire curious minds to create and explore their environments through interactive musical experiences.
Join community
ORBITA: PLAY MUSIC WITH COLOR